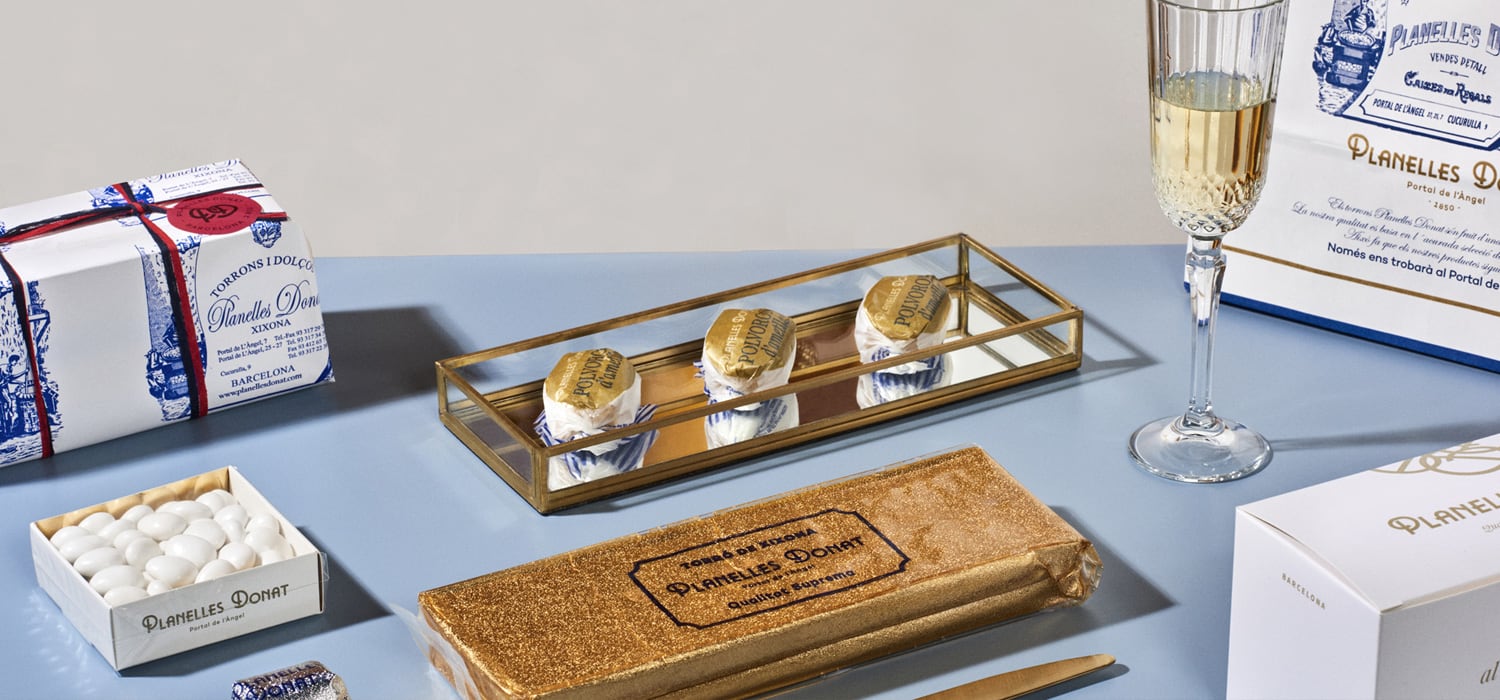 Celebrate Christmas
Online shop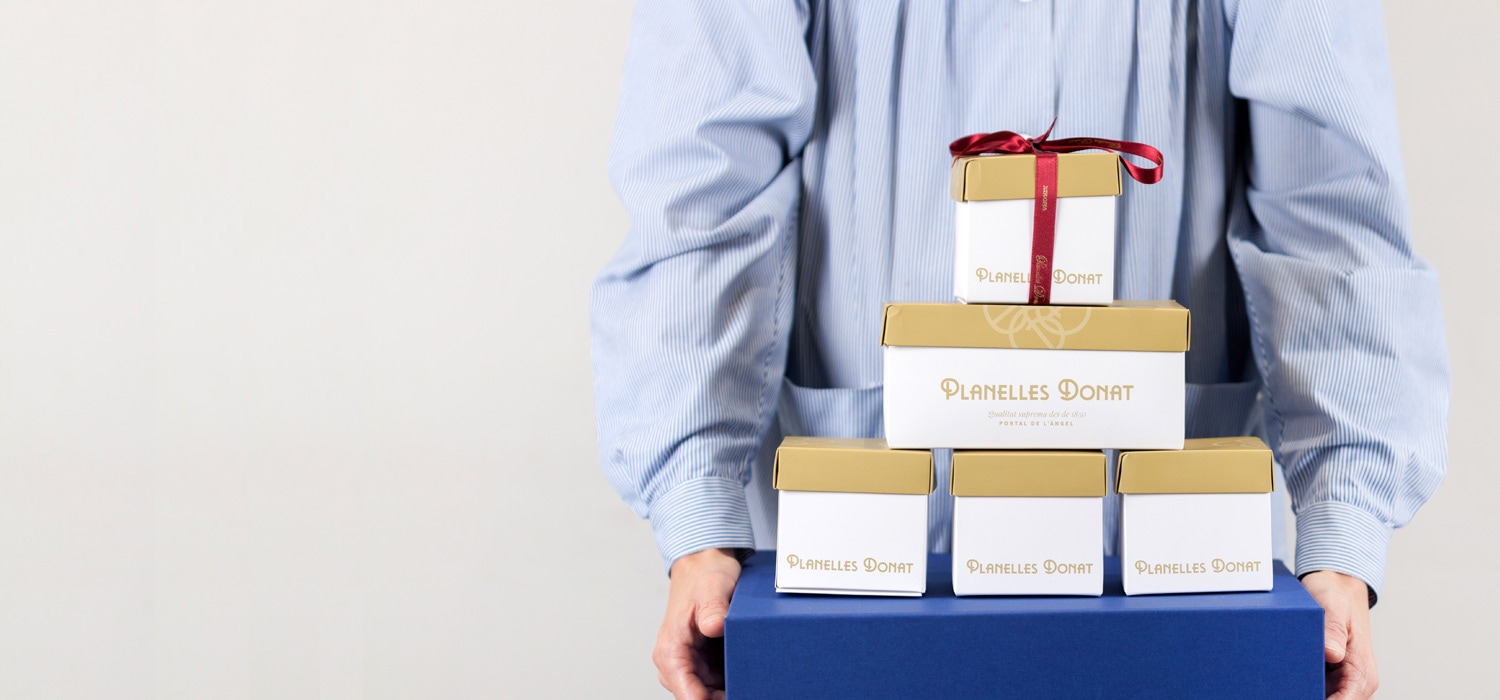 Enjoy Christmas, enjoy giving nougats
Gifts and assorted boxes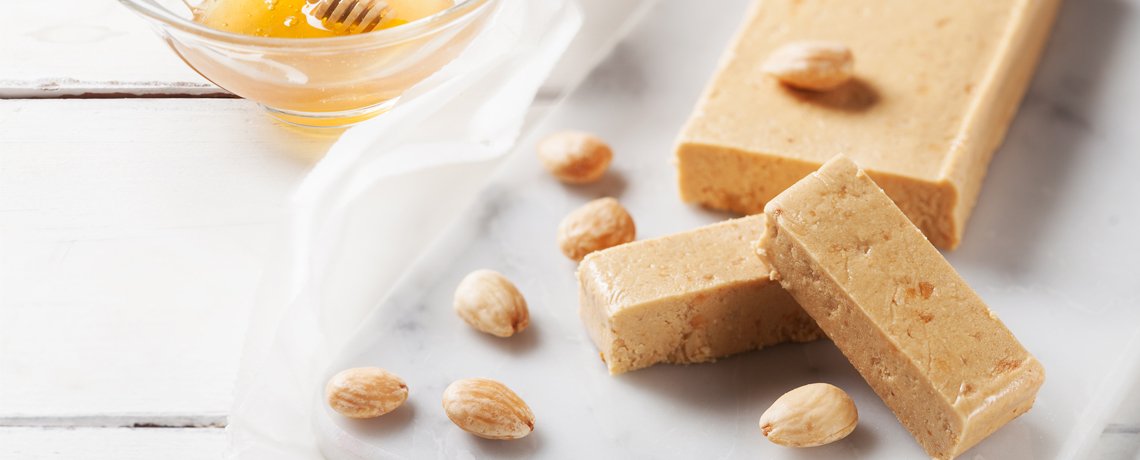 NOUGATS AND HANDCRAFTED SWEETS SINCE 1850
Online shop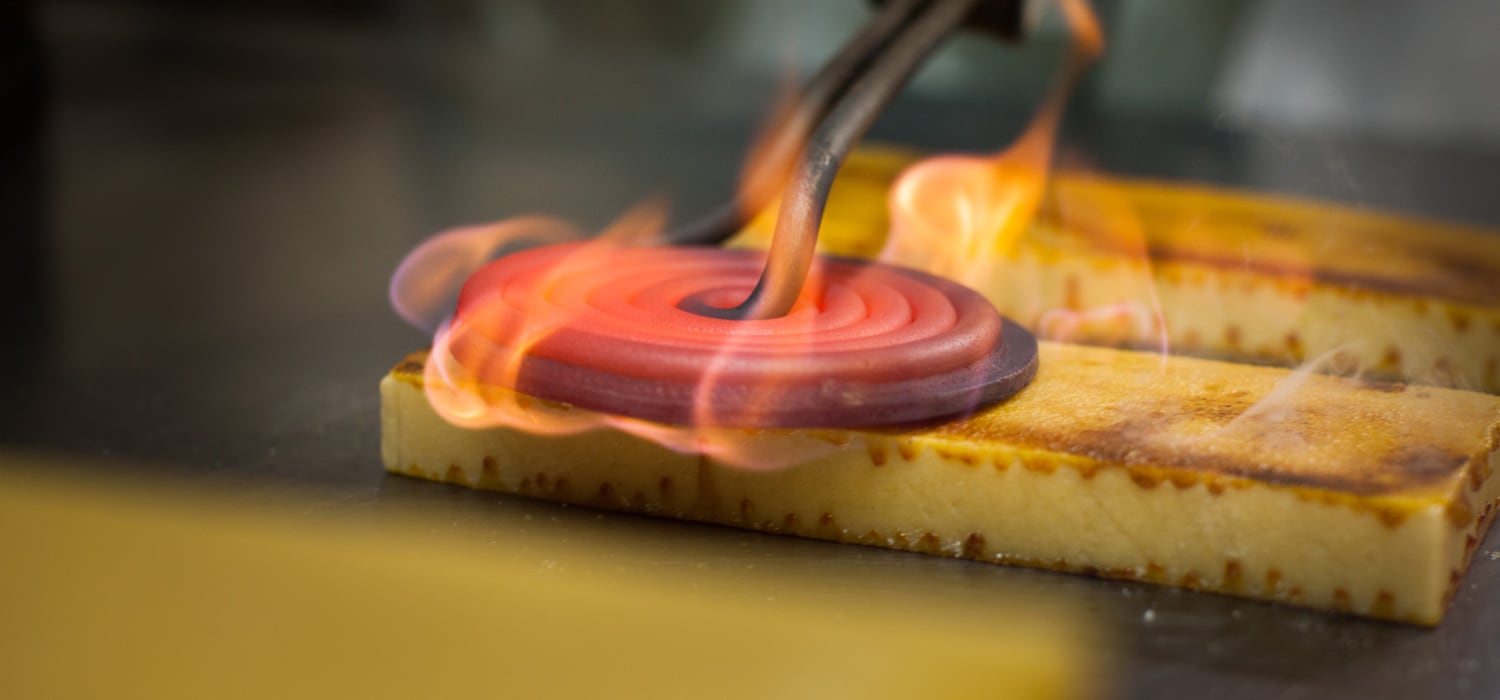 OWN PREPARATION
Online shop
From our workshop to your home!
Specialists in artisan nougats and sweets for 6 generations. Unique products, made in-house with the careful selection of raw materials.
Turron

It is the best known soft nougat. It is characteristic for its smooth texture. It is a mixture of toasted almonds, honey and sugar. All the ingredients are ground and cooked in a specific cauldron called "boixet" until a uniform fluid mass is achieved. It is called granulated because its texture presents pieces of almonds that are not completely ground.

7,05

€

– 20,65

€
Traditional nougats
Our varieties of nougat are the traditional ones. We want to preserve the nougat in its essence and that's why we work to achieve the highest quality of the whole range of classic nougats. Nougats are a very nutritious food with healthy properties. The main base of nougat is almonds, fundamental to the Mediterranean diet.
Events and corporate gifts
In a world where experiences matter more than ever, giving a customer a meaningful gift can create lifelong loyalty.
Origins
Planelles Donat is a family business dedicated to the manufacture and sale of nougat, sweets, ice cream and horchata in the center of Barcelona.
Today, the fifth and sixth generations are in charge of the business. The knowledge and love of the product has been passed down for generations and our biggest challenge is to maintain the quality in all our products.
Philosophy
We are a family business with limited production and for us the selection of raw materials, the manufacturing process and the moment of sale are equally important. Our manufacturing is entirely artisanal.
Virtual Tour
The careful selection of raw materials and a traditional preparation has made us a quality reference in Barcelona. In 2014 Planelles Donat was recognized as an emblematic establishment of the city of Barcelona.
Portal de l'Àngel 27
Portal de l'Àngel 27
08002 Barcelona
Tel: 93 317 34 39
Portal de l'Àngel 7
Portal de l'Àngel 7
08002 Barcelona
Tel: 93 317 29 26
Portal de l'Àngel 25
Portal de l'Àngel 25
08002 Barcelona
Tel: 93 317 34 39
Cucurulla 9
Cucurulla 9
08002 Barcelona
Tel: 93 317 22 38